Playing your favorite game on PS3 can be an amusing thing. Being the successor of PS2, it offers a hefty amount of performance boost, including much better graphics. But, what about connecting to the internet? Can you do that in the first place?
If yes, then how to connect a PS3 to the internet through a laptop?
Well, you can go to the PS3 settings tab, navigate to the network settings, and connect to the internet. You can do it both wirelessly and wired if you have an ethernet connection around. After that, you'll have scan the network ad connect to the available one.
Let's talk about all these things in detail and show you the process.
First Things First… What PS3 Model Do You Own?
The PlayStation 3 comes in two versions.
A more premium 60GB hard drive version with WiFi wireless internet.
A 20 GB version with fewer capabilities than its more expensive sibling.
Its main features include:
Better network capabilities
Better graphics
A motion sensing controller
Superior network capabilities
Type of laptop required:
Whether they are basic laptops for a child or high powered ones like laptops for aerospace engineering students. It doesn't matter. The key is for it to have a wireless modem.
Why Do You Need A Laptop To C Your PS3 To The Internet?
You can enjoy your PS3 without connecting it to the internet. However, you may also want to enjoy games that are not on your laptop. You may want to compete against other gamers that are on the internet.
If you're only provided with WiFi network and you have a 20 GB PS3? Use the steps below:
Use the smartphone as a hotspot,  tether, and use a WiFi dongle.
It is a mobile wireless router that connects you to your mobile provider.
Satellite internet is another method that connects you to your mobile network.
Public WiFi can be an option if you're in an area that provides public WiFi.
Here's How To Connect Your PS3 To The Internet Using Your Laptop
Now you can connect your PS3 to your laptop to get on to the internet. You could connect your PS3 to your laptop by wireless.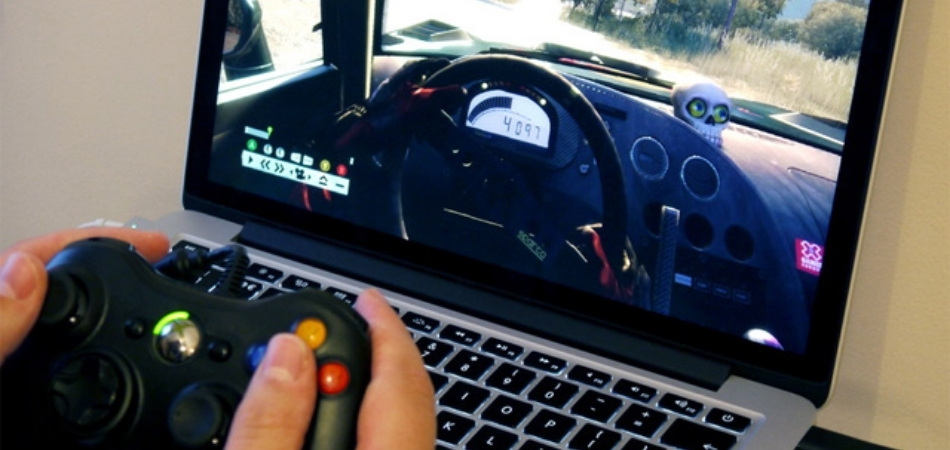 Things you'll need
The following are the things you'll be needing along the way:
PS3
Laptop
Ethernet cable/Wifi internet
A USB cable is another option to connect the laptop directly to the PS3. The PS3 will have USB ports that it uses for its game controllers.
Step-1: Get started with the setup process 
Here are the primary setup processes you'll need to go through to get started:
Turn on the PS3
Switch on the controller
Go to Settings on the PS3
The Network settings and Click X
Go down to the option # 3
You will be asked for the type of connection that you have.
Press X for the appropriate connection.
Select the Easy option. Unless you're familiar with custom settings.
It will now be ready to go on the internet.
Local Area Network or an Ethernet cable is used to connect the PS3 to the laptop through your router. You will have to set up both the laptop and the PS3 to use this method.
To set up the PS3, go to:
Custom settings
Wired
Auto-detect
Do not set
Automatic
Do not use
Enable
Press X to save the settings
Then set up the laptop:
Network and sharing
Choose your connection
Properties
Sharing
When you see "Allow other users to connect through this computer's internet connection:" the press X
Step-2: Connecting your PS3 to the internet
If you own a 60 GB PS3 with wireless connectivity, you will be able to connect your PS3 directly to the internet.
You will need a PS3 controller to make the selections on the menu.
Go to the home screen and navigate to settings
Go into Network settings and select 'Enabled"
Select Yes to the message that comes up.
Then, select Easy on the setting methods
Select Wireless when prompted for the next choice.
Pick Scan on the WLAN settings
From the next screen with the available networks, press X for the name of your wireless home network.
After confirmation from your PS3, select the security setting that comes up
Select your password from a keyboard that will come up on your screen
Press X again after you've reviewed your settings. Do this only if you're satisfied with the settings
Test your connections by again pressing X when Test Connections comes up
Conclusion
Playing on PS3 while having it connected to the internet can be a great experience as you can enjoy online multiplayer games. Now that you know How to connect your PS3 to the internet through your laptop, doing it should be pretty easy.
One drawback you might have to encounter is a lack of wireless connectivity if you own a 20 GB PS3. In that case, you're limited to a wired connection while the 60GB version offers wifi. We hope you can now get your PS3 onto the internet through your laptop.