Nowadays, a laptop is becoming a must-own device for everyone. Its mobility makes it a great choice to perform any task online wherever you go. To efficiently work online, the laptop screen must be functional. We all have to agree that the screen is the most fragile part of the laptop.
Even if you're extremely careful, accidents can happen and a laptop's screen is broken. You cannot perform any task with a damaged laptop screen. The only way to continue working is by fixing the laptop screen.
But how much does it cost to replace a laptop screen? The cost to replace a laptop screen ranges from as low as $100 to $600 depending on the laptop model. On average, professional laptop screen replacement cost $300. However, the price can be much lower if you find a replacement screen online and have the skills to replace it.
No work can continue on your machine when you have a broken screen. In this article, I'll discuss the normal cost of fixing a laptop screen and the different prices per brand. Keep reading!
Normal Costs Of Fixing A Laptop Screen
Recent estimates when replacing a laptop screen are from $200 to $600. As you can see, the costs vary greatly depending on the laptop model and type of replacement.
The costs are much lower when the laptop is still under a warranty. Is your laptop still under a warranty? If yes, then consider claiming the warranty instead of visiting a repair shop. Furthermore, you're sure of a better job when the repair is done by the manufacturer.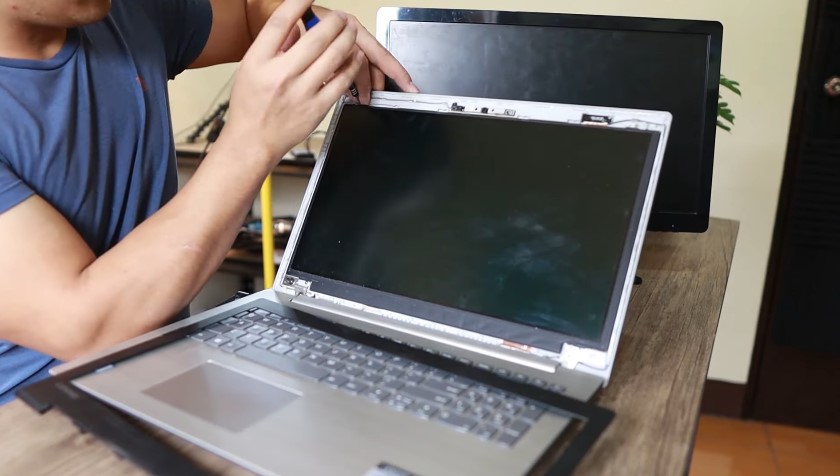 If the warranty is higher, you can still send it to the manufacturer for replacement. However, the costs will be much higher than a local repair shop. Local repair shop vendors charge differently depending on several factors. However, the average prices range from $150 to $300.
Laptops with extra repair issues apart from the screen will cost much higher. Besides, the screens of the laptops usually breaks after falling or being hit. So damage to other components can greatly increase the price.
If you're comfortable replacing the screen, then the costs will drop even further. You just need to get a good replacement screen online at reasonable prices of $50-$100 and do the replacement at home. This will take you at least an hour or two.
(Read Also: How To Fix Laptop Screen Cracked Internally?)
Price To Fix Different Brand Laptop Screens
The exact price to repair a screen often varies depending on the laptop model. First, it is important to note there are two types of laptop screens. There is the LCD screen and the LED screen with prices varying between the screens.
| | |
| --- | --- |
| Repair Type | Price Range |
| DIY Cost | $80-$200 |
| Labor Cost | $50-$150 |
| Laptop Screen Replacement Cost | $150-$300 |
| Touch Screen Replacement Cost | $350-400 |
| Average Costs | $200-$600 |
Average Cost of LCD Screen Replacement
LCD laptop screens will cost you somewhere from $40-$100. However, the cost can be higher if the exact screen model for your laptop is missing.
Average Cost of LED Screen Replacement
LED screens are upgrades to the LCD screens and will cost you more. They are the latest technology in the industry. LED screens cost from $50 to $200.
However, the cost is considerably higher for MacBooks with the lowest price of $250 and the highest of $750.
Below are some leading laptop brands and their average screen replacement costs.
HP Laptop
HP laptops are readily available making replacements easier. They are valuable laptops with screen replacement costs ranging from $40 to $100. However, flagship models can cost as much as $200.
Dell Laptop
Dell laptop models are also pretty popular in the market. They are relatively easy to fix with screens costing from $40 to $80. However, prices can go as high as $250 for high-end Dell laptop models.
Lenovo Laptop
Most Lenovo screens can be replaced for as low as $60. However, the brand has most laptops with LED screens which are way too expensive. You can end up paying as much as $350 to get a screen replacement for high-end models.
Samsung Laptop
You probably know Samsung better for its phones than its laptops. However, it's a brand that is gaining popularity across the world with good laptop choices. They feature some of the best displays with screens costing $200 or more.
While some cheaper models cost $60 to replace the screen, expect a higher price for most Samsung screens.
Acer Laptop
Acer laptop brand is another great choice with a screen replacement of $50 on the lower end and $300 on the higher end. However, most laptops cost an average of $100 to replace the screen.
Apple MacBook
You'll pay the highest price when replacing a high-end MacBook laptop. Older models cost an average of $60-$70 to replace the screen. However, most people nowadays have high-end Apple laptops.
Almost all high-end Apple laptops feature high-end LED screens. These screens have a lot to replace. On average, it will cost you $320 to $500 to repair the screen.
Toshiba Laptop
There are not many Toshiba laptop models. The few available models feature both the LCD and LED screens. If you have a Toshiba laptop, the cost of replacing the screen will vary greatly. However, on average, you need $60 to $240 depending on the exact laptop model and screen type.
Asus Laptop
Most Asus laptops feature the older LCD screen. The price for the screens is much lower ranging from $40 to $60.
However, some LED screens can cost as much as $200.
Causes of Laptop Screens Breaks
There are several reasons a laptop screen can break. First, a laptop falling can lead to the screen breaking.
Laptops also need screen replacements because of problems with the hinges. A broken hinge can lead to a problem with the screen. Luckily, hinge problems can easily be repaired without replacing the screen.
Other common screen problems include a bad backlight, connector & cable problem, the outdated driver stuck pixels, and screen burns.
Tips For Fixing A Laptop Screen
If you're looking to replace a laptop screen, there are a few things to consider. These things will help make your repair a success. Below are some tips to consider when fixing a laptop screen.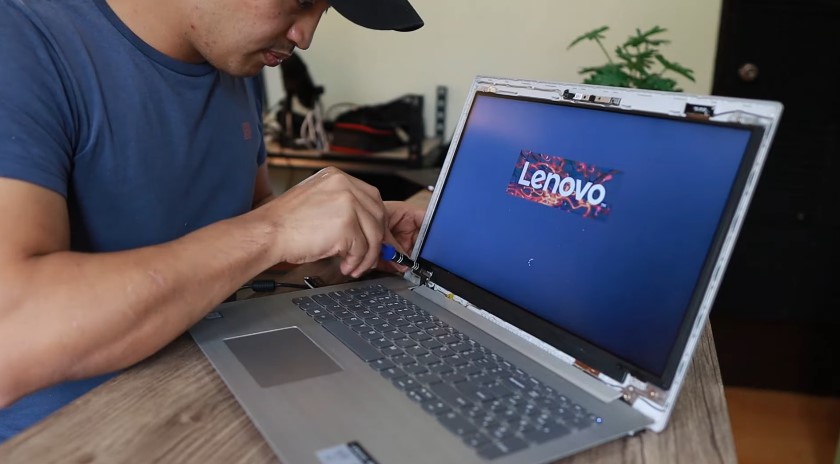 Search the repair costs
Use your laptop model number to know the matching screen and its price. This is a great starting point to approximate the laptop screen replacement cost.
Search a few technicians online and check how much they charge depending on your laptop model.
Consider certified technicians
If you decide on a local repair shop, then consider qualified technicians. Price should not be the only deciding factor when choosing a technician. This is important, especially when dealing with the intricate Apple MacBook.
In such cases, consider a technician that specializes in Apple products.
Check Online Reviews
Look at the technician reviews and see what previous customers have to say. If you see a repair shop flagged with issues, then avoid it.
For new shops, make sure you get a quote before visiting
Tips to Protect Your Laptop Screen
So, how can you protect your laptop screen to prevent unnecessary repair costs? Below are some tips to help protect your laptop screen.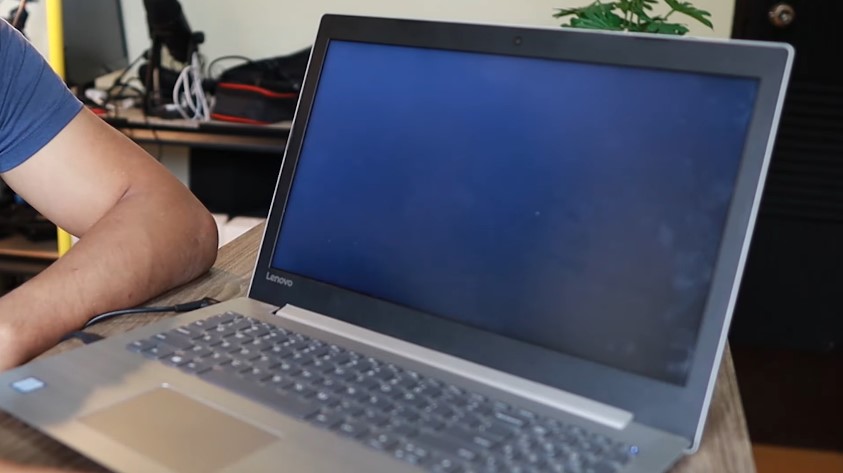 Screen Protector
You can get a screen guard or protector. A screen protector is a thin guard that protects against physical screen damage, water spills, and scratches. When working outdoors, consider putting on an anti-glare sheet to protect against excess sun exposure.
Hold the computer by its base
When carrying your computer, make sure you hold it by its base and not the display. Lifting the screen alone damages the hinges and the display. Putting a lot of pressure on the screen can also lead to damage.
Regular cleaning and disinfecting
Regularly clean your laptop using a soft microfiber cloth. You can also use a damp sponge for dirt and grime. There are also various cleaning solutions for sticky stuff and oils.
Maintaining your screen helps keep it in good condition and avoid costly repairs. Overall, make sure you keep the screen protected and never place any heavy items on it. Keep it away from direct heat from the sun.
Conclusion
Well, that is from me! Replacing a laptop screen can be affordable or costly depending on the screen type and laptop model. On average, repair costs can range from as little as $40 to as high as $600 depending on the laptop model. Older models with LCD screens will cost less.
Make sure you know your laptop model, screen prices, and certified technicians before seeking any repair.